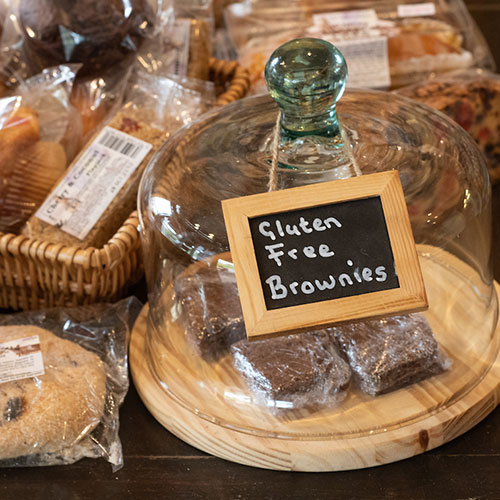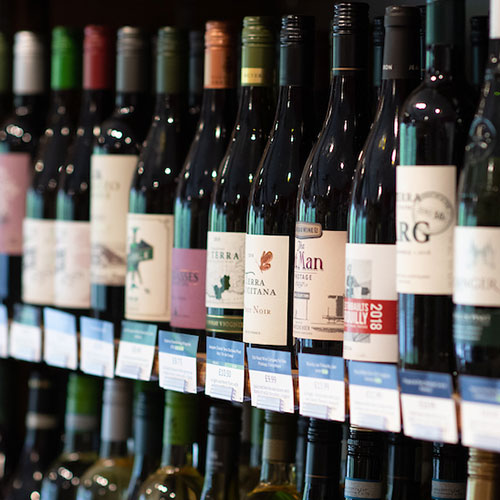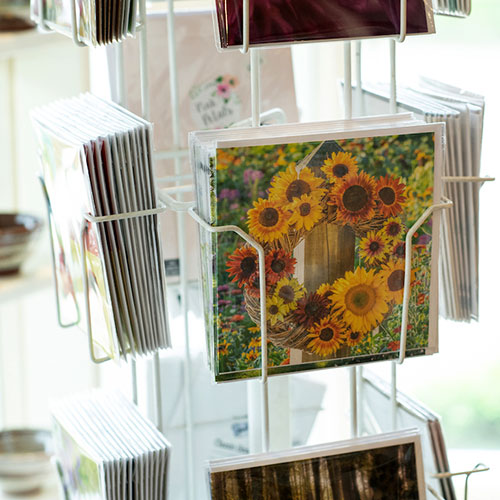 Cafe de la Post is not just a cafe! 
We stock a wide range of locally sourced products and convenience items. Here is a selection:
Dairy items, including milk, eggs, butter and cream. During the warmer months we have ice creams from Marshfield.

 

A wide range of the more essential groceries for your convenience, which are very popular not only with residents of Chadlington but also visitors from neighbouring campsites.

 

Gluten free products such as cakes, biscuits, delicious locally made flapjack and other seasonal products are very popular.

 

Our range of wines is well regarded by locals and those from further afield. We stock Red Wines, White Wines, Rose Wines, Sparkling Wines, Beers, as well as Spirits and Soft Drinks. In addition, if you have a particular wine in mind and it can be supplied by Oxford Wine Company, we can have it delivered to the cafe or to your door.

 

Our own Evenlode Gin, distilled for us locally, is now available in 70cl and 35cl bottles, which you can order online and then collect from the cafe.
Greetings cards – a wide selection of cards for all occasions, with many locally produced by the artists who live in Chadlington and surrounding villages.

 

Newspapers and magazines – we deliver to Chadlington and local villages such as Chilson, Spelsbury, Taston, Ditchley and the town of Charlbury. If you would like a paper delivered, just call us on 01608 676461.

 

Paintings – we always have a number of paintings and photographs hanging on the walls for sale, all by local artists.